Die Weise von Liebe und Tod
Christianne Stotijn en Julika Marijn vertolken beiden de figuur van Etty Hillesum. Ze zijn als het ware elkaars alter ego. Actrice Julika Marijn is de energieke, chaotische, zoekende Etty Hillesum, met een passie voor Rusland. Mezzo Christianne Stotijn verwoordt dan weer haar innerlijke, bevestigende tegenstem, en koos ook passende muziek bij de voorstelling. Van Sjostakovitsj, vanwege de Russische roots van Etty Hillesum langs moederszijde. Etty beschouwde zichzelf als een afgezant van Rusland in Europa. Een van de auteurs die Etty Hillesum het meest dierbaar was, is Rainer Maria Rilke. Zijn tekst 'Die Weise von Liebe und Tod des Cornets Christoph Rilke' werd door Frank Martin getoonzet. Die compositie is een van de bewegende hoekstenen van de voorstelling. Bij de laatste brieven - Etty Hillesum schreef ze in kamp Westerbork - werd gekozen voor Mahlers 'Abschied' uit 'Das Lied von der Erde'. Met dit lied wordt gewezen op de echte vrouw Etty, die te midden van de ellende van de kampen toch in staat bleek om zich los te maken van de horror en zich in haar dagboekfragmenten, in het aangezicht van de naakte ondergang, te verwonderen over de schoonheid van de natuur.
Christianne Stotijn and Julika Marijn both play the character of Etty Hillesum. They are, as it were, each other's alter egos. Actress Julika Marijn is the energetic, chaotic, searching Etty Hillesum, with a passion for Russia. Mezzo Christianne Stotijn expresses her inner, affirmative counter-voice, and also chose appropriate music for the performance. From Shostakovich, because of Etty Hillesum's Russian roots on her mother's side. Etty considered herself an emissary of Russia in Europe. One of the authors most dear to Etty Hillesum is Rainer Maria Rilke. His text 'Die Weise von Liebe und Tod des Cornets Christoph Rilke' was set to music by Frank Martin. That composition is one of the moving cornerstones of the performance. For the last letters - Etty Hillesum wrote them in camp Westerbork - Mahler's 'Abschied' from 'Das Lied von der Erde' was chosen. This song refers to the real woman Etty, who, in the midst of the misery of the camps, was nevertheless able to detach herself from the horror and in her diary fragments, in the face of naked demise, marvel at the beauty of nature.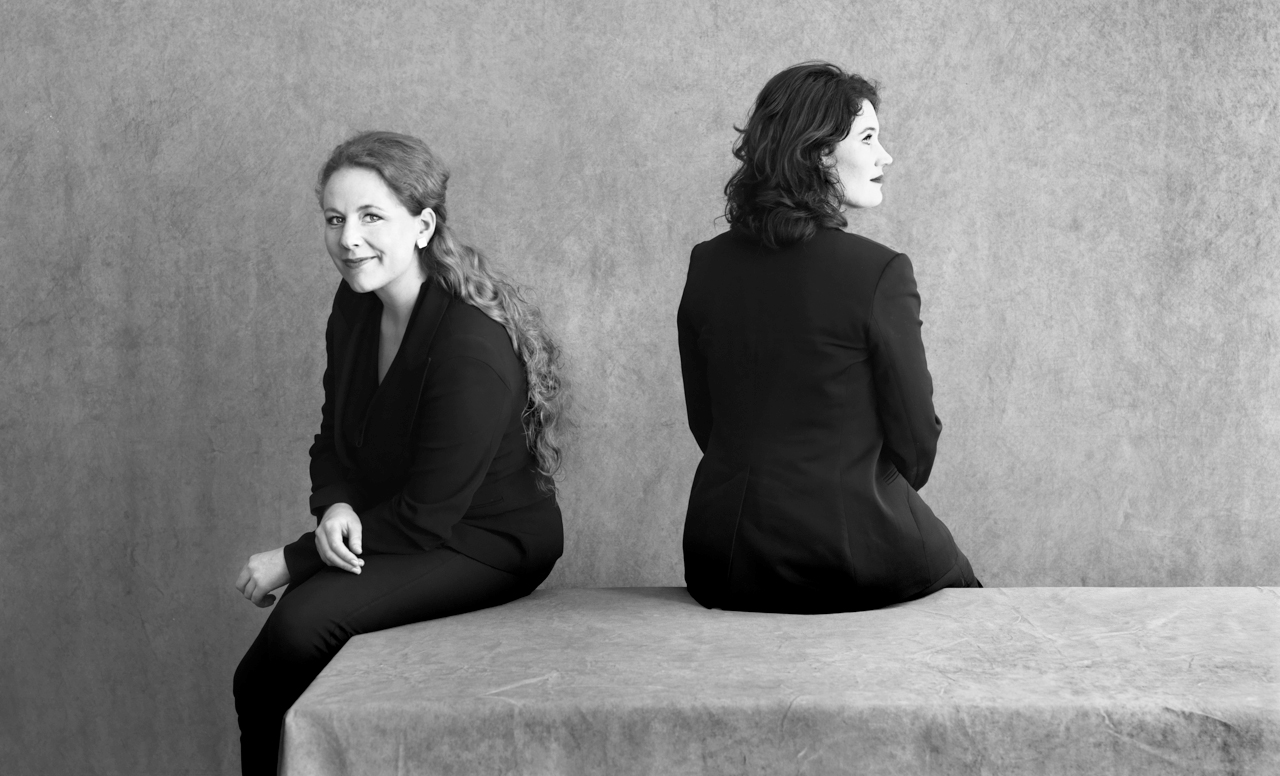 Christianne Stotijn, mezzosopraan
Julika Marijn, actrice
Amsterdam Ensemble
Moniek Kramer, regie
Music
Dmitri Sjostakovitsj – uit: Allegretto uit Pianotrio nr. 2, Opus 67
Dmitri Sjostakovitsj – uit: zes gedichten van Marina Tsvetajeva, Lied Opus 143 nr. 2
Hans Eisler – uit Het Hollywood Songbook: Vom Sprengen des Gartens
Franz Schubert – Gretchen am Spinnrade
Frank Martin – liederen uit Die Weise von Liebe und Tod des Cornets Christoph Rilke
Pjotr Iljitsj Tsjaikovski - Mijn beschermer, mijn engel, mijn vriend
Hans Eisler – uit Het Hollywood Songbook/ Fünf Elegien: Diese Stadt hat mich belehrt
Ilse Weber – Wiegala
Gustav Mahler – Ich bin der Welt abhanden gekommen
2016
16 March Ghent - De Bijloke 20.15 uur
30 April - Heerlen Parkstad Limburg 20.30 uur
2 May - Groningen De Oosterpoort 20.15 uur
3 May - Antwerp De singel (14.00) en om 20.00 uur
2015
3 May Cultuurkoepel Heiloo (matinee)
4 May Compagnietheater, Theater na de Dam 21.00 uur
14 December Wageningen De Junushof 20.15 uur
2014
3 May Mechelen, Kazerne Dossin (Première)
30 November Synagoge Deventer (kaartverkoop via Schouwburg Deventer)
12 December Breda De Nieuwe Veste
27 December Dordrecht Energiehuis